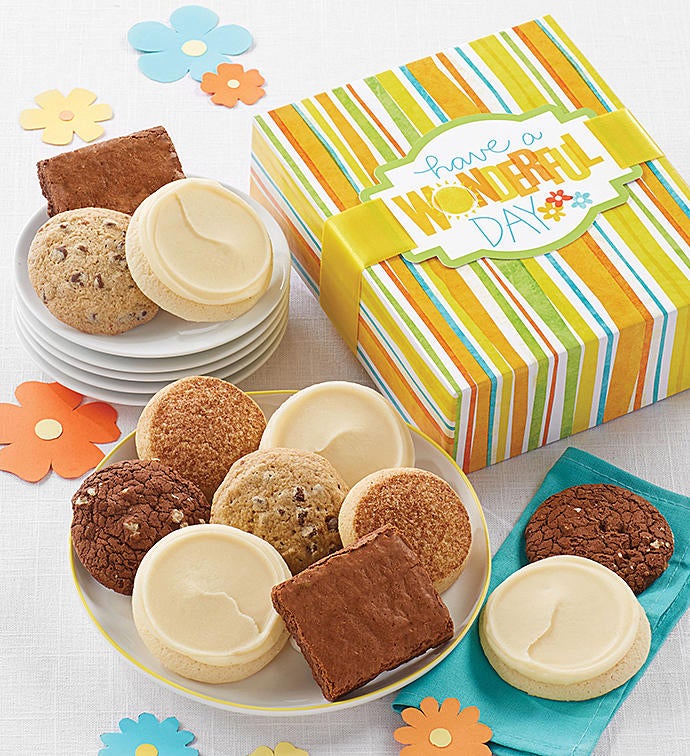 Gluten Free Have a Wonderful Day Cookie Box
Product Code:
VDY19_202961
Always appreciated, our cheerful gift box arrives with an individually wrapped assortment of our delicious gluten free cookies and brownies. Enjoy our gluten free fudge brownies and chocolate chip, brownie walnut, snickerdoodle and buttercream frosted sugar cookies. Our gluten free cookies and brownies are produced in a gluten free facility.  

Assortment of 12 cookies and brownies.
Click here to Read More