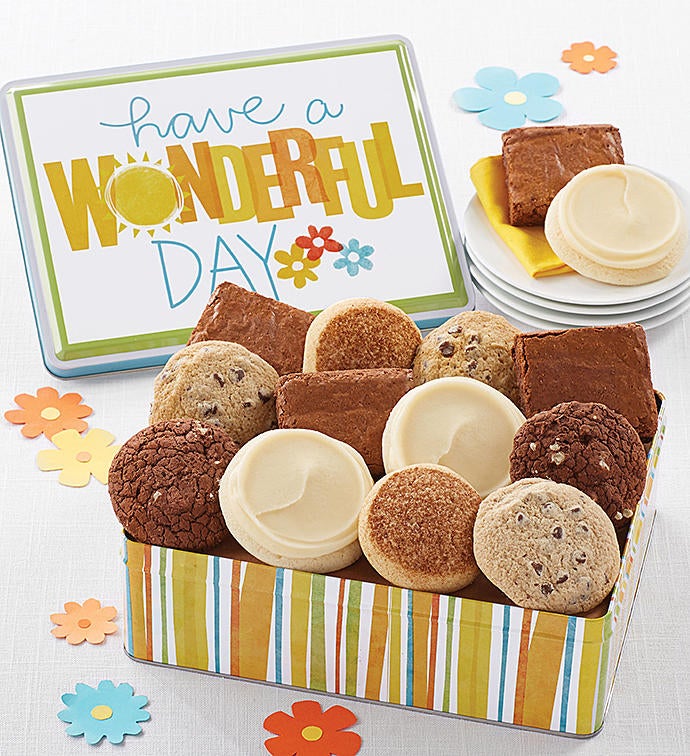 Have a Wonderful Day Gift Tin Gluten Free
Product Code:
VDY19_202951
NEW!

Surprise your friends and family with a gift tin of gluten free treats! This all-occasion gift includes our delightful individually wrapped, gluten free buttercream frosted cut-outs along with an assortment of our gluten free cookie & brownie favorites – a gift guaranteed to brighten their day!

10 cookies & 4 brownies.
Click here to Read More