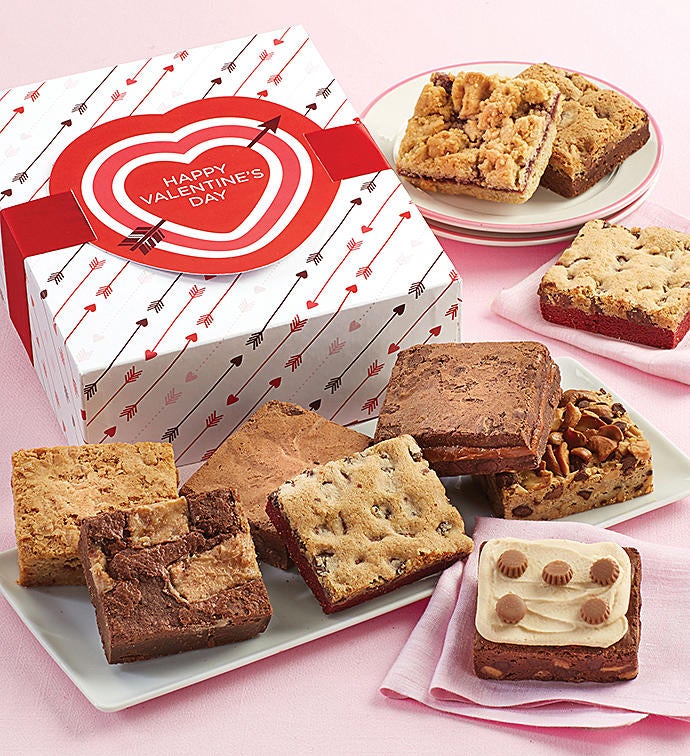 Valentine's Day Brownie Sampler
Product Code:
VDY19_202491
NEW!

Cheryl's signature brownies including; our NEW red velvet brookie, classic fudge, chocolate chip brookie, fudge with caramel, oatmeal scotchie, raspberry crumb, caramel fudge, toffee almond crunch, cashew chocolate chip, and buttercream frosted peanut butter fudge brownies individually wrapped and delivered in a Valentine gift box. OU D.

9 flavors. 10 brownies.
Click here to Read More